Big Sur, California / May 2013
We travelled down the Pacific Coast Highway after Kendall checked out a potential Urology job in Modesto. I had no idea how majestic this area really is. I love warm tropical weather and ocean, but I have to admit these surroundings may be more inspiring. The physician who was hosting us put us up in the uber charming Carmel at the Pine Inn. Loved it. This area is a bit cold for me but it is my JAM! It's hippy central with a thriving art community. Despite my secret ambition to move to California for Kendall's job, it wasn't in the cards. Guess we'll just have to go back and visit.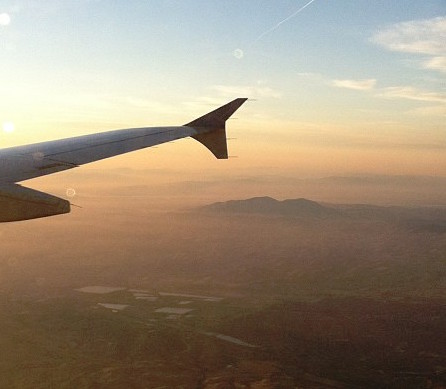 GOOD EATS
Harvest Moon (Modesto.) The most delish sweet potato fries and blue cheese burger I think I've ever had. And yes, a Neil Young throwback.
Nepenthe (Big Sur.) *I didn't actually make it here but I wanted to stop. Ambrosia burger. That's all you really need to know. The view is so incredible you won't believe it.
Coast Gallery and Cafe. Another beautiful view from the PCH in Bug Sur. We stopped here for some caps and caffeine.
Da Giovanni (Carmel.) "Baked Gnocchi with grapes, mascarpone & gorgonzola covered with cream & Parmigianino Reggiano" $16.95. Go get it. Even just the table bread before your meal at this place is to die for.
OCEANY PLACES TO SEE
Carmel Beach. Dog friendly, scenic views, surfers, amazing restaurants to walk to AND…you can peak at the golfers on Pebble Beach!
Whalers Cover on Lobos Point. Outside of Carmel this state park is worth the trip. Hike around and take in the wildlife and misty fog rolling in.
McWay Falls at Julie Pfeiffer Burns State Park. Gorgeous.
Elephant Seal beach. Stop and smell the hundreds of seals that call this home. It stinks so bad…heads up.
Anywhere you see. Just pull over on one of the hundreds of stops along the road and take it all in.